Residential Schools: Beginning of the End Part 1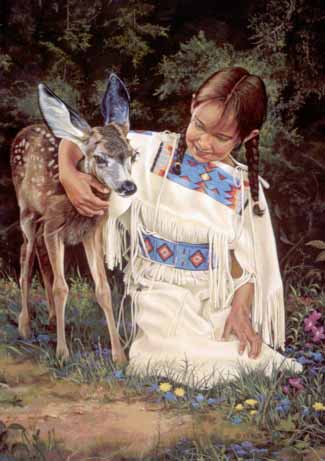 "Most of our children do not speak their language now, our native language. Because we were not allowed to speak our language in the residential school, we lost our language. In our community we have a lot of alcoholism and drug abuse as a result of our lack of parenting skills. As well, there were many suicides in our community, along with the separation."
"Ms. Grace Daniels Residential School Survivor"
In 1830 the first residential schools for Native people began in Upper Canada set up in conjunction with both the Federal Government of Canada, Methodist and Anglican churches later it would also include the Catholic Prebetyrian church (United church). This school system was designed specifically to implement a policy of assimilation of the native people into European society. It was designed to control the native population by remaking native people into agricutural based settlers who believed in a Christian god.
The schools were to provide both a religious education, to help natives obtain European values and the fundamentals of farming. Children as young as 5 attended these schools, originally signed up by their parents who were brainwashed into believing that obtaining new skills would be good for their children. There are also several accounts of children just being taken from communities without the consent of their parents by federal government officials and the police under the guise that it was illegal not to send their children to these schools.
It is estimated by the Department of Indian Affairs that some 100,000 native childeren attended these schools from the time of their inception in the 1830's -1880's when these schools began to appear in every Canadian province, until the last school was closed in 1996. These children were not allowed to speak their native languages or practice their culture or customs, which were the only things they knew. Any child that was caught speaking their language or practicing their culture was punished severly, often through severe physical abuse. This is just the beginning of the horrors and trauma experienced by the children who attended these schools.
These children were subjected to severe physical, sexual, verbal and psychological abuse that would serve to be the catalyst for generations of dysfuntional families within native communities. They were often taken from their families and communites around the age of five and not returned until somtime in their teens. What this did was create a whole generation that lacked parenting skills and knowledge of their native languages and customs.
These schools were breeding grounds for fatal diseases such as small pox and tuberculosis; posed serious health and safety hazards due to poor maintenance; work was physically demanding and harsh for the students; and students were taught by teachers that were ill equipped to teach much beyond religious ideologies.
In 1907 it was estimated by Dr. Peter Bryce the medical inspector for the Department of Indian Affairs that between 25-50% of native students died from disease, racially motivated abuse or other reasons.
I can't do the residential school experience justice im sure in my writing, but i feel its important to educate people to the realities of what our people have suffered and continue to suffer the effects of today.
I know because my grandfather was also a survivor of the residential school system.